Related Products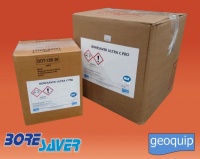 BoreSaver Ultra C Pro
SKU: AA1B-BoreSaverUltraCpro
For Severe Cases of :
Iron Oxide / Hydroxide Residues
Manganese Oxide
Iron Related Bacteria & Biofilms
BoreSaver Ultra C Pro is the factory blended version of liquid enhancer and Ultra C and is a enhanced cleaning treatment for more severe cases of iron and manganese oxide contamination, iron related bacteria and biofilm.

CALL US: +44(0)1473 462046
---
Iron Related Bacteria IRB Biological Activity Reaction (BART) Test
SKU: AA3A-BARTKITIRB
Making a definitive diagnosis as to the presence of iron-reducing bacteria within a water well, pipeline etc. can be difficult. Which is why Geoquip is proud to offer a patented Biological Activity Reaction (BART) Test kit specifically designed to detect the presence of iron-related bacteria.

---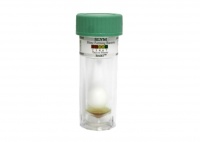 ---
BoreSaver Antifoam
SKU: AA1F-Antifoam
BoreSaver Antifoam is designed to reduce foaming following any BoreSaver remediation work.
Available in 1 Ltr and 5 Ltrs

CALL US: +44(0)1473 462046

NEW RANGE
Scout Electronic Control Panel£114.00
Scout Electronic Control panel is easy to use, intuitive and it's a Wireless panel that transforms a standard pumping system into a smart system using yours smartphone for remote control via Wi-Fi.