Related Products
PVC-C, UPVC and ABS Cleaner£4.40 - £6.35

Solvent for cleaning and degreasing for the joining surfaces of UPVC, PVC-C and ABS pipes and fittings.

Sizes from 1000ml

---

UNI-100 PVC Solvent Cement£8.10 - £14.30

Gap filling PVC solvent cement for joining pipes , coupling sleeves and fittings in UPVC pressure-(up to PN16) and drainage systems.

Sizes from 500ml

---

uPVC Plastic Pipe Imperial 15 bar£2.25 - £3.99

15 bar uPVC plastic pipes (imperial) for the construction of pipeline systems for fluids under pressure both for underground and above ground application.

They can be employed in the field of irrigation, aqueducts and industrial plants. Class E and WRAS approved.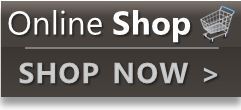 Your Basket
NEW RANGE

R-CAM 1000 XLT Downhole Camera SystemCALL US: +44(0)1473 462046

The Laval R-Cam 1000 XLT downhole camera is a completely portable, self-contained video inspection system that can inspect boreholes up to 300 metres (1000 ft) deep and 30.5cm (12ins) in diameter. New adjustable lighting and hard drive storage.