Drycheck Dry Run Protection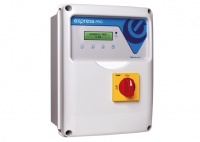 CALL US: +44(0)1473 462046
EXPRESS PRO is once again the most complete, versatile and practical panel in the Elentek range. With its simple and immediate user interface, 6 preset modes of use and multiple applications, Express Pro has evolved even further with additional connectivity, control and expandability options.
Universal Manhole Cover Key Kit£45.90
Manhole cover lifting tool with interchangeable end tips.
The manhole key kit is made from carbon steel for added strength and zinc plated from rust.
IN STOCK

---
PP Stop Tap Valve£8.87 - £11.00
PP Compression Stop Tap Valve
Accurate flow control.
Sizes from Ø 20mm, 25mm and 32mm