Lakos Sand Separators & Filters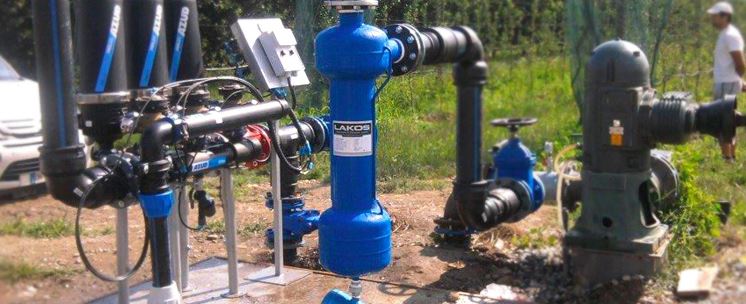 We offer a range of filtration and separation solutions to remove sand, silt, rust, scale, grit particles and other sediment from water supply systems.
Suitable for domestic, commercial and industrial applications these filtration solutions prevent clogging, eliminate build up, ensure a clean water supply and extend the life of equipment and appliances. Units are easy to install and use, quickly and efficiently removing sediment without reducing water flow. Flow range from 0.5m3/hr to 990m3/hr.
Perfect for domestic and commercial water systems our separation and filtration units are available for a range of applications.


| | | |
| --- | --- | --- |
| Remove sand, silt, grit particles and other sediment from your water with our TwistIIClean filtration systems. | Remove sand, silt, grit particles and other sediment from your water with our sand separators. | Protect your submersible pump and water system from the abrasive, damaging and costly effects of sand. |