Downhole Camera Hire
HIRE OUR LAVAL BOREHOLE INSPECTION SYSTEM
Laval R-CAM 1000 downhole camera systems are available for hire.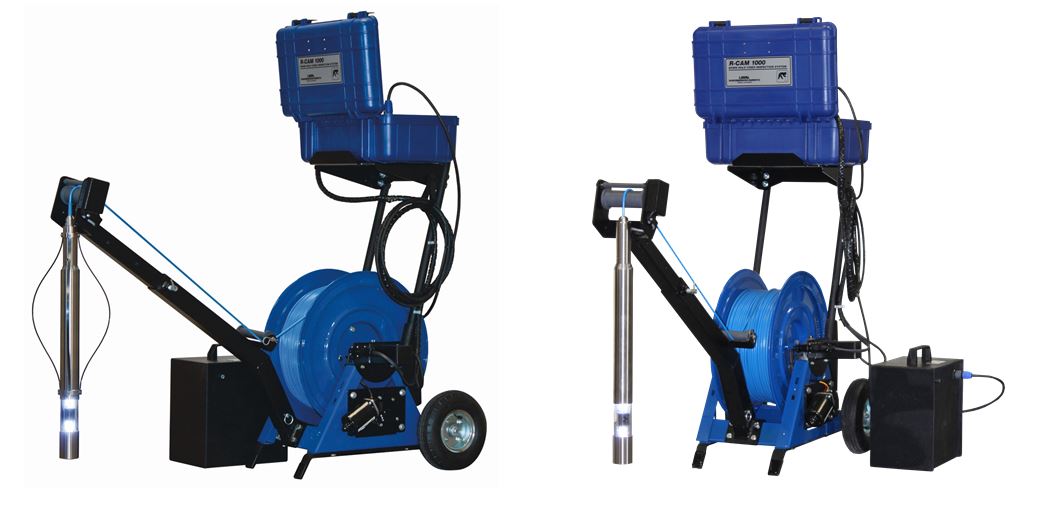 The Laval borehole camera systems are ideal for periodic and post-service inspections, assessing environmental conditions, lost tool retrieval, groundwater monitoring and new construction or pre-purchase inspection. These professional downhole cameras take high quality videos and stills in water wells, boreholes, underground storage tanks and shafts.
The Laval R-Cam 1000 camera system can be delivered on site within 24 hours of receiving your hire order. The systems is completely portable, come with a full set of instructions, and can be set up and operational within 30 minutes of delivery.

If you are looking for a side and down view camera system that provides the highest quality pictures to a depth of 300 metres (1,000 ft) and a borehole width of 50cm (20 ins) we recommend the R-Cam 1000 XLT.
This professional grade borehole camera comes with its own trolley and features dual viewing capability, on-screen depth counter, liquid crystal display, DVD recorder, 12V DC power supply and a portable battery.
*Delivery and insurance is extra. For full terms and conditions including hire rates and insurance information please contact us, to enquire about the hire please complete the form below.