Lakos Sand Separators
Remove sand, silt, grit particles and other sediment from your water with our sand separators.

When sand gets inside a residential water supply it can cause damage to plumbing fixtures and appliances, clogging sprinklers and building up in water heaters, faucet aerators, and more. The solution is a LAKOS SandMaster or SandMaster PLUS, installed above ground, piped in before the pressure tank. These NSF certified residential separators can remove unwanted solids that can settle in 3 minutes or less, extending life of water treatment systems.
Lakos Sand Separator - ILB/ILS heavy Duty/High Pressure SystemCALL US: +44(0)1473 462046

Lakos Sand Separator ILB/ILS is ideally suited for removing sand, grit and other fine solids from heavy duty systems. Able to withstand the toughest environmental conditions it offers high pressure capability, high flow rates and high temperature resistance.



Lakos SandMaster H2OCALL US: +44(0)1473 462046

The Lakos SandMaster Separator (H20) completely removes sand, silt and grit particles from your water system in less than three minutes. Easily installed between your pump and pressure tank it ensures clean water, eliminates build up and extends the life of all your water appliances.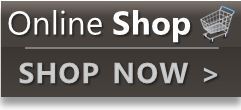 NEW RANGE

High Efficiency Pump System 6 inchCALL US: +44(0)1473 462046

In consideration of environmental relief and energy saving Franklin Electric E-tech developed a High Efficiency 6" Submersible Borehole System, consisting of a synchronous submersible NEMA motor associated variable frequency drive and output filter.