Lakos Pump Protection Separators
Protect your submersible pump and water system from the abrasive, damaging and costly effects of sand with SUB-K Pump Protection Separator. Using Controlled Centrifugal action, sand is removed from the water before it enters the pump, reducing wear, increasing pump efficiency and extending pump life - without reducing flow

• Reduces sand abrasion wear to the pump impellers and other components, extending the pump life by 5x or more!
• Helps maintain optimum pump yield
• Saves on pump energy costs with higher operating efficiency
• Minimises critical pump
• Improves flow past the pump motor, helping to cool the motor
Lakos SUB-K Submersible Pump Protection SeparatorCALL US: +44(0)1473 462046

Protect your submersible pump and water system from the abrasive, damaging and costly effects of sand with SUB-K Pump Protection Separator. Using Controlled Centrifugal action, sand is removed from the water before it enters the pump, reducing wear, increasing pump efficiency and extending pump life - without reducing flow.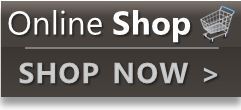 NEW RANGE

R-CAM 1000 XLT Downhole Camera SystemCALL US: +44(0)1473 462046

The Laval R-Cam 1000 XLT downhole camera is a completely portable, self-contained video inspection system that can inspect boreholes up to 300 metres (1000 ft) deep and 30.5cm (12ins) in diameter. New adjustable lighting and hard drive storage.