Related Products
SC-166 Downhole Camera
SKU: AL-SC-166DownholeCamera
The Laval SC-166 downhole camera is the category entry option and designed for water wells, boreholes and vertical shafts as narrow as 2 ins (5 cm) in diameter. Downhole view capability only.

CALL US: +44(0)1473 462046
---
R-CAM Downhole Camera
SKU: AL-R-CAMDownholeCamera
The All New R-Cam 1000 XLT Camera is equipped with two cameras in a single housing, each with a wide-angle lens, for viewing downhole and side view images in water wells or boreholes. With 5 stages of adjustable brightness.

CALL US: +44(0)1473 462046
---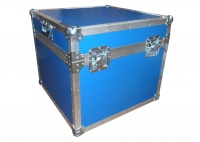 SC Compact Flight Case
SKU: SCCompactFlightCase
The compact flight case is a durable container to house your SC-350/SC-500 and accessories when transported or taken on site.

CALL US: +44(0)1473 462046