Benefit of carrying extensive stock proves its worth at the Borehole Users Conference
13 December 2021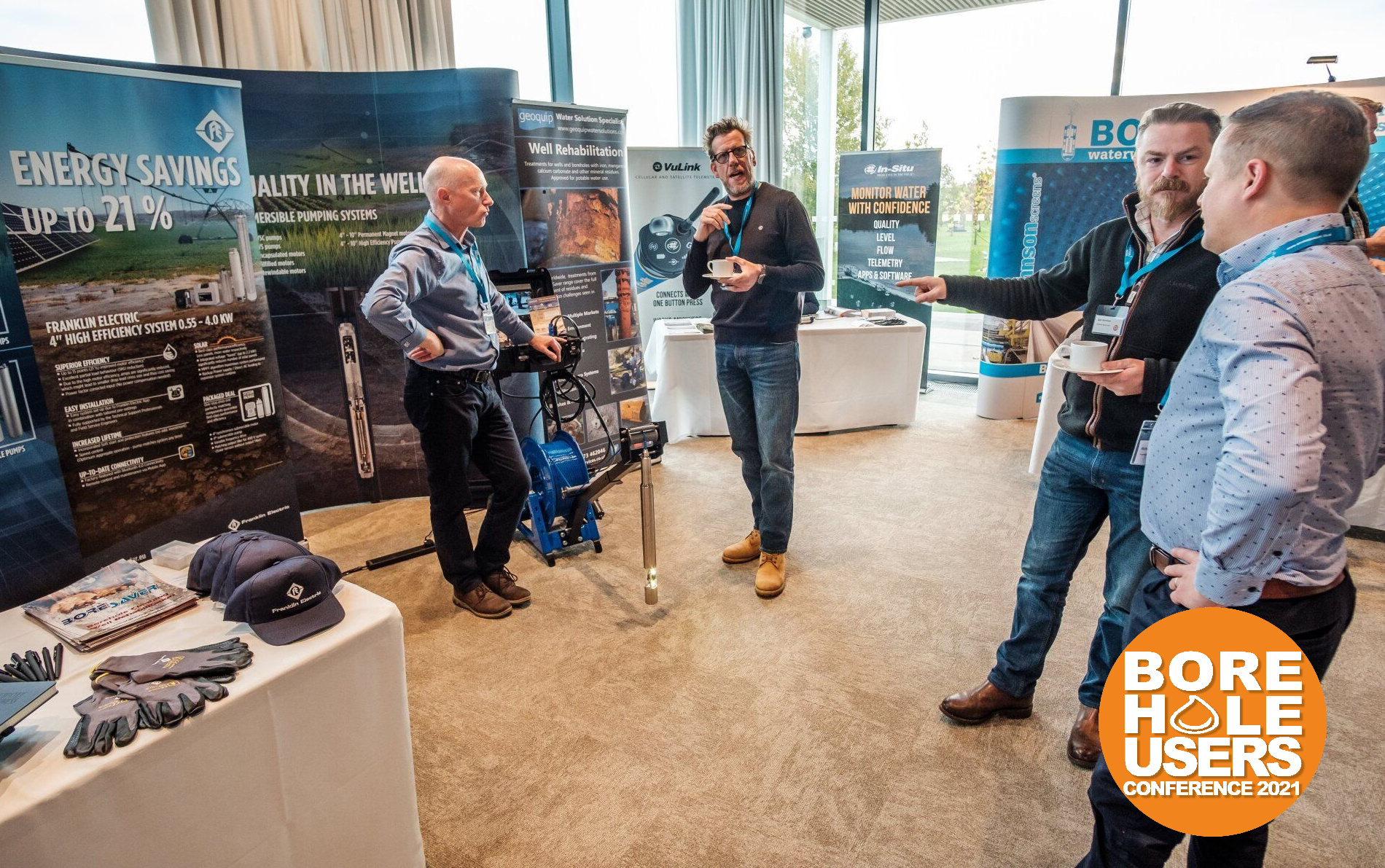 Geoquip celebrated a successful attendance at this year's Borehole Users Conference by meeting one customer's urgent requirement for a downhole camera.
The conference, hosted by Envireau Water and held last month at Aspects, National Memorial Arboretum, Staffordshire, attracted a raft of experts from across the water industry who enjoyed both the conference itself and the opportunity to network.
Geoquip took a stand at the event displaying a range of products and Mike Deed said: "It was great to see so many regular customers and meet some new ones face-to-face, as well as have the chance to talk about what is happening in the market.
"Energy and efficiency are always important topics and there was a great deal of interest in the High Efficiency System (HES) pump from the Franklin Electric E-Tech brand, which delivers energy savings of up to 21%."
Alongside the Geoquip stand was the Franklin Electric stand, hosted by Franklin's Richard Knipe, which also attracted plenty of interest.
The two companies work closely together and Geoquip is the sole UK strategic partner for Groundwater Products for Franklin Electric (Europe).
Mike continued: "One of the highlights for us was being able to reinforce the fact that we hold high levels of stock in-house. One customer was very interested in obtaining a Laval downhole camera and we were able to take the order and get it straight out to him as a matter of urgency.
"We pride ourselves on carry an extensive range at our premises near Ipswich and we find that in most cases, we can respond to enquiries and get orders out to customers within a very short space of time. With the current delays that many sectors of industry are experiencing, we think that is especially important."
The one-day conference included sessions from Peter Easton on water stewardship, Helen Kelleher on catchment hydrogeology and declining water quality, as well as Penny Jenkinson and James Dodds talking about regulatory risks and how they could impact private water supply development. The afternoon saw two workshops from Affinity Water and Mott MacDonald on the topics of borehole construction and emerging contaminants.
Mike thanked Envireau Water for organising the event and complimented them on the conference's location within the National Arboretum, calling it "spectacular".

Photo Credit: Guy Carpenter (Borehole Users Conference 2021 hosted by Envireau Water)