St Helena - Kilimanjaro Trek
1 July 2022

We have a very special connection with this amazing organisation and support St Helena in various ways throughout the year.
Our staff and their families give their time to support hospice events and 2022 will be no exception.
For one particularly special event, Mike & his daughter will be climbing Kilimanjaro November 2022 and aim to raise £15,000!
If you would like to support Mike and Lizzie in this amazing challenge, please visit their sponsorship page.
Thank you.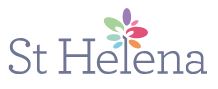 About St Helena
St Helena helps local people face incurable illness and bereavement, supporting them and their families, friends and carers.
They also support children and adults who are facing bereavement.
St Helena reach out to members of the community, helping them make their own choices and live with dignity. By focusing on their physical, emotional and spiritual needs, they aim to bring comfort and relief to all those who need it, offering the people of North Essex individual care and total support, regardless of their diagnosis or personal circumstances.
For more information, please visit the St Helena Hospice website: https://www.sthelena.org.uk/