Related Products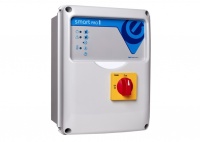 Smart PRO Electronic Control Panel
SKU: SmartPRO
SMART PRO is the evolution of the SMART EVO control panel, suitable for both clean water and wastewater systems. Compact, very easy to install and program also by App, it facilitates the replacement of old and obsolete panels installed.

CALL US: +44(0)1473 462046
---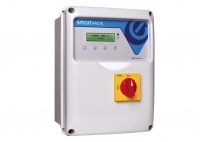 Smart PRO X Electronic Control Panel
SKU: SmartPROX
The practical display to check the working and operation data of the motors connected distinguishes SMART PRO X. Thanks to the new expansion modules system and the connections, the panel can be used for a wide range of applications.

CALL US: +44(0)1473 462046
Universal Manhole Cover Key Kit£45.90
Manhole cover lifting tool with interchangeable end tips.
The manhole key kit is made from carbon steel for added strength and zinc plated from rust.
IN STOCK

---