PRODUCT PROFILE - SWITCHMATIC 1 & 2 Electronic Pressure Switch
27 April 2018
Announcing our sensational, easy to install, tried and tested Electronic Pressure Switch at a great price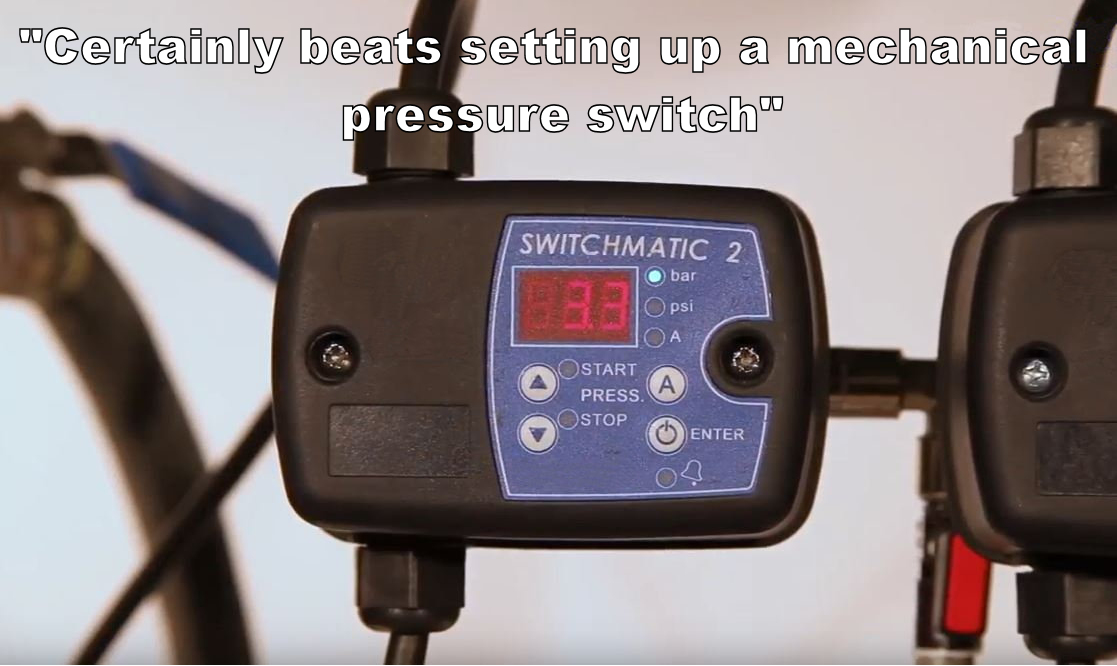 The SWITCHMATIC is an electronic pressure switch with an intergrated digital pressure gauge. It can manage the start and stop of single-phase electric pumps up to 3 HP (2,2 kW).

Cut-in and cut-out pressure implementation can be set easily and accurately through user friendly control panel.

It can operate as a differential pressure switch, as an inverted pressure switch, or just with max. or minimum pressures.

The SWITCHMATIC 2 also includes current protection, this patented version controls and manages the overcurrent, the dry-running protection of the pump and fast cycling protection.
Click here for more information on our line of Switchmatics:
https://www.geoquipwatersolutions.com/pressure-and-level-control-switches.html
For more information on other products and services please visit our website, you can also download our NEW Geoquip Water Solutions product sheet