Related Products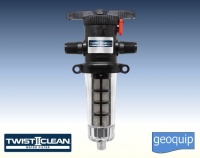 TwistIIClean
SKU: ST3S-TwistIIClean-InlineSedimentFiltersforWat
TwistIIClean inline sediment filters remove organics, sand and sediment from water systems. Easy to install and easy to use, TwistIIClean can be used on an as-and-when basis and provides quick and easy cleaning in less than 20 seconds.

NEW RANGE
Scout Electronic Control Panel£114.00
Scout Electronic Control panel is easy to use, intuitive and it's a Wireless panel that transforms a standard pumping system into a smart system using yours smartphone for remote control via Wi-Fi.